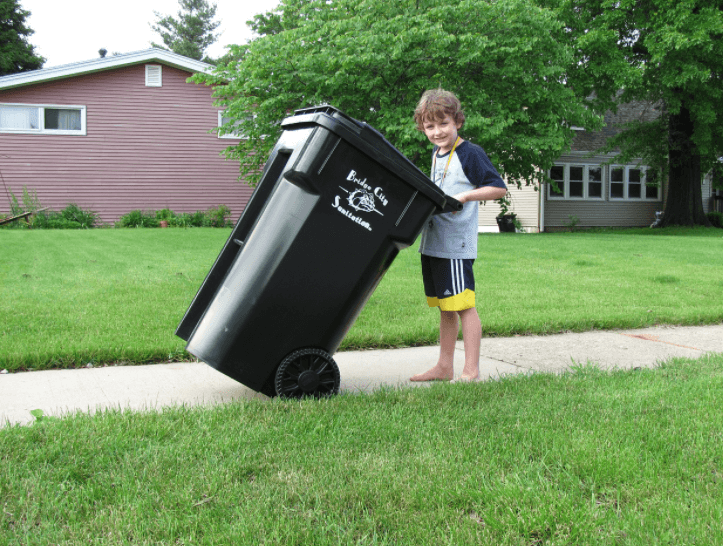 The world is facing much troubles about tons of trash. Number of people are growing in the world which means more liter and trash will be wasted. Industries and even people throw trash and wasted resources in the ocean and even lands that are not accommodated by anyone. Ocean trash has destroyed much of our world's eco system but scientists and environmentalists are working day and night with coming up with ideas and plans to restore the eco system of our planet.
Waste has become such an issue that studies shows that if you open a waste management company today, it will turn your investments into profits ten times more by 2026. Taking services from waste management companies can be very expensive and time requiring but if you do waste management yourself, you will save a lot of money and time and it will develop a sustainable environment to work.
If you own a company and some part of your budget goes straight in waste management, then now is the time to manage the wasteful resources yourself. There are plenty of ways and some but effective ways to DIY (do it yourself) waste management is discussed below.
Commercial Waste Management DIY Techniques:
Reduce Waste Hauling Cost: your company can have your very own commercial trash compactor or more than one. It is a one-time investment and it will effectively manage your waste. These compactors are customized, as different companies have different type of wastes. In this way, you will be removing the trash bins and huge dumpsters from the office site and placing industrial and commercial trash compactors.
Bargain and Negotiate Waste Costs: bring in your ultimate and negotiator or a bargainer because he or she will give you the benefit by bargaining and negotiating with the waste management companies. Make a contract with them instead of calling them for a service after every alternate week. This can be time consuming because if one company does not accept your offer then you have to move to the next one.
Share Waste Cost with Other Companies: if your have more offices and businesses besides your office, and managing waste has become really expensive for you recently, then you can collaborate with a company and show yourself as a single business in the papers and hire a waste management company. In this way, the waste of two companies will be managed in single charges.
Always Check the Bill Before You Pay: when you work with a waste management companies, they first tend to gain your trust and what most companies do that they add extra charges or add hidden charges in the bill and the offices don't even bother to see the bill. Make sure that you see the bill before paying for it, if there are any extra charges, question them, it is your right!
Try for Local Waste Management Providers: if you think that commercial waste management companies are not willing to close deals with your company then you can dodge them and try the local waste management providers. Because they have less charges and fees as compared to the giants of this industry.
Recycle and Reduce Waste: if all the above does not work out then you can always reduce waste and recycle it. There are 3 Rs of waste management:
————————————————————————————————————————————————————
————————————————————————————————————————————————————
You will be doing the planet a favor and it will give you a sense of purpose and achievement.
Go Paperless: researchers are coming up with new kind of paper that decomposes within a few days or weeks. If you amongst the people who have real and genuine concerns for the world and waste then we suggest that you carry out all your legal paper work online. It is safer as compared to legal work done on paper.
Manage Food Waste: offices who offer lunch and snacks, most of the time, food is wasted. Instead of throwing it in the bin or the dumpster, it is best that you feed it to the pigs. There are service charges free companies who work as an NGO who take food from the offices and restaurants and feed it to pigs or different animals.
Say No to Bottled Water: place glasses and cups for drinking water or reusable drinking water bottles. Because plastic bottled water harms a lot to the planet as compared to any other kind of waste.
Reduce Packaging: you will be baffled to know that 1/3rd of the waste comes from the packaging and that also from developed countries then for the under developed countries, you can do the math.
Check the Inventory: you must check the inventory and see what kind of supplies are not being used and what is wasted. If there is some wasted stuff, then you can either sell it or send it for recycling. Don't worry, your money on these things will not be wasted because some recycling and waste management companies pay you for things that are almost untouched.
Print on the Other Side of the Printouts: if you cannot opt being paperless, then reuse paper. If you have a document to print and the other side of the paper is empty, then you can reuse this paper to print another thing on that side. It can become confusing but it will save you money and time and it will make sure that you manage your paper work like a pro.
Avoid Printing Emails: instead of printing the emails, show the emails on a tablet or a computer.
Make Sticky Notes of Used Paper: it is fun and you can open the creative part of your brain as well. Some papers have one side printed, and they are of no use, then you can cut in equal pieces and make sticky notes. Use a gum stick to stick the notes on the desk or wall.
Label Bin: place and label bins like labelling wet trash, e-trash, organic trash etc.